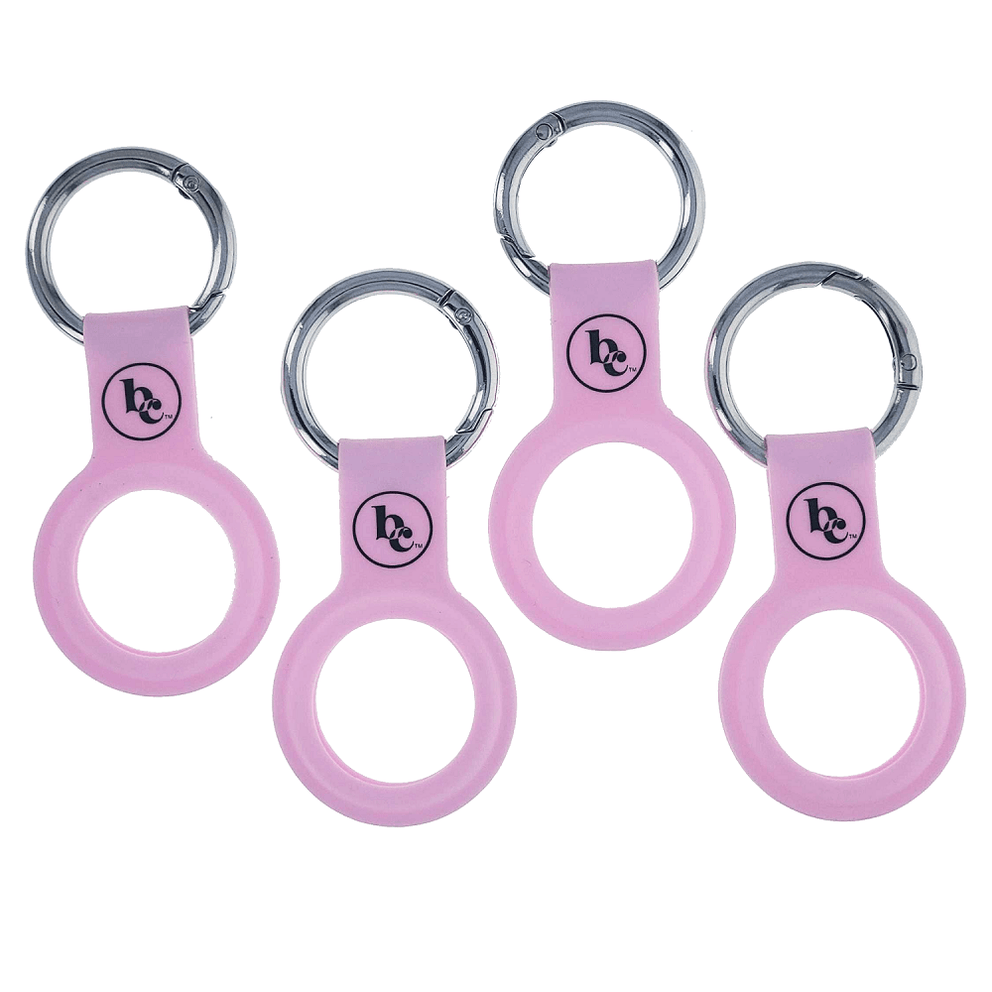 Blushcore AirTag Holder Keychain, Protec...
$7.99
$16.99
The Blushcore Silicone keyring is thoughtfully crafted from the finest materials. The stainless steel is as striking as it is strong, while the Blushcore Lifetime Service Policy ensures product reliability and satisfaction. And it fits snugly over your AirTag, so you never have to worry about it falling out. Apple AirTag is sold separately. AirTags are an easy way to keep track of your stuff or pets and the Blushcore Silicone Cover protects your AirTag. Attach one to your pet's collar, keys, slip another one in your backpack. And just like that, they're on your radar in the Apple Find My app. AirTag has your back and Blushcore's Silicone Cover has your AirTag. Can also be used on cameras, photo equipment, and inside your luggage, etc. • Compatibility: Only applicable to 2021 AirTag. Designed specifically for AirTags, it fits perfectly with the AirTag. Don't worry about the AirTag slipping off. (Note: Apple AirTag is not included.) • Protective: Hollow circular case cover with the raised rim as a buffer against bumps for your Air Tag in daily use. The lightweight design adds only a little weight to the device. • Perfect Design: Unique curved handle, cute donut shape elegant and novel design make • Durable: Quality soft silicone, feel comfortable, sweat-proof, scratch-resistant, and durable in use. The keyring adopts a high-quality rack plating process, which is also sweat-proof and moisture-proof and will not rust after long-term use. • Suitable for gifts and numerous uses: Bundle it with most things, such as a backpack, suitcase, luggage, wallet, AirPod, keys, bicycle, tools, or clip on the collar of a pet dog or cat. Each weighs approx. 0.4 oz Ships from High Point, North Carolina, USA Lifetime Service Policy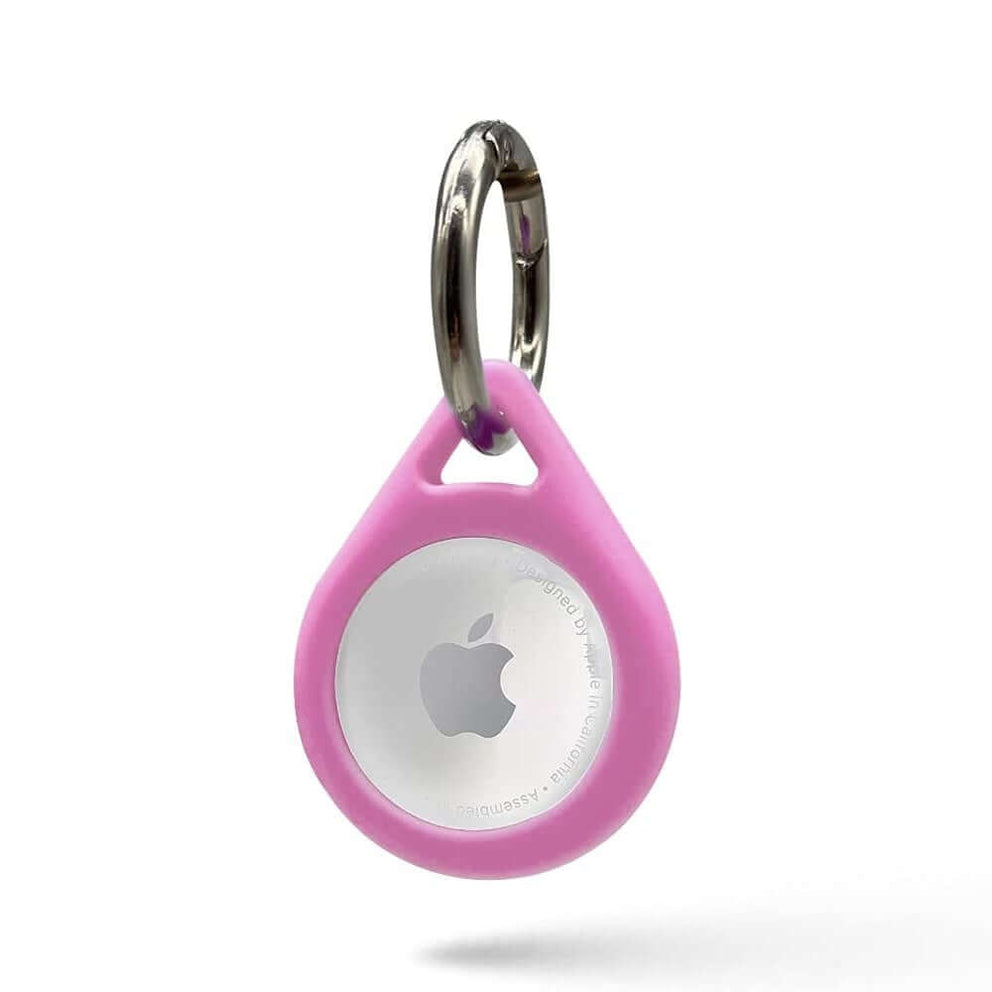 Light Pink Apple AirTag Case - Silicone ...
$9.49
Easy Clip Apple AirTag Keychain - Take this Apple AirTag case anywhere! It easily attaches to backpacks, handbags, luggage, or you can use it as an AirTag keyring. While other Apple AirTag keychain options are made of cheap materials, Guard Dog cases are premium silicone AirTag cases. AirTag Dog Collar Holder - Never misplace your pets again. This Apple AirTag case easily clips onto your dog's collar to transform it into an AirTag dog collar! Using AirTag Apple technology combined with the Guard Dog AirTag case, you can have peace of mind if your pet is ever lost. Whether you are searching for an Apple AirTag dog collar, or AirTag cat collar, this is the solution for you. Light & Compact - Guard Dog's AirTag keyring is so lightweight, you might forget you have it. While other AirTag accessories are bulky and heavy, the Guard Dog Apple AirTag holder is an accessory worth showing off. Take this Apple AirTag holder on your next adventure! Shockproof & Anti Scratch - Protect your Apple AirTag from shattering or scratching with this Apple AirTag holder. Apple tracker AirTag is a great investment in one's safety. Protect that investment with a premium AirTag holder. Lifetime Warranty - Buy with confidence knowing Guard Dog has your back. Register at guarddog-security.com/pages/register. The Apple AirTag tracker is an innovation with many uses. Guard Dog wants to help you get the most out of the product. If you are looking for the perfect Apple finder AirTag case, dog AirTag holder, Apple AirTag keychain, Apple tracker device case, AirTag protector, or other AirTag accessories, this is the product for you.