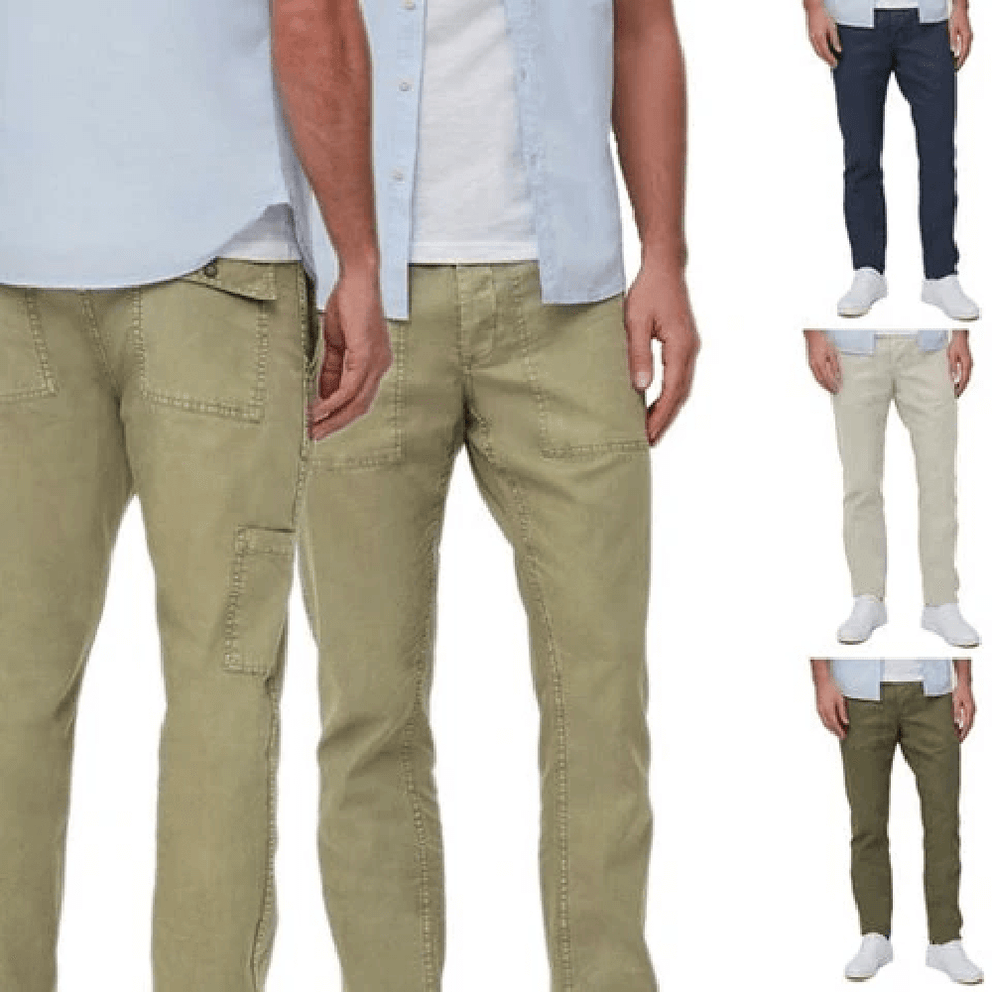 Men's Straight Fit Linen Blend Trousers,...
$29.00
$54.00
Men's Straight Fit Linen and Cotton Blend Trousers. With multiple pockets, quality finishing and four great colors to choose from these linen trousers will be a great hit for summer. Features: Solid color straight-fit trousers in cotton and linen blend Two large pockets on the front Two flap pockets with button on the back One side pocket Zip and button fastening Comfort fit Regular Length Fabric: 55% Cotton, 45% Linen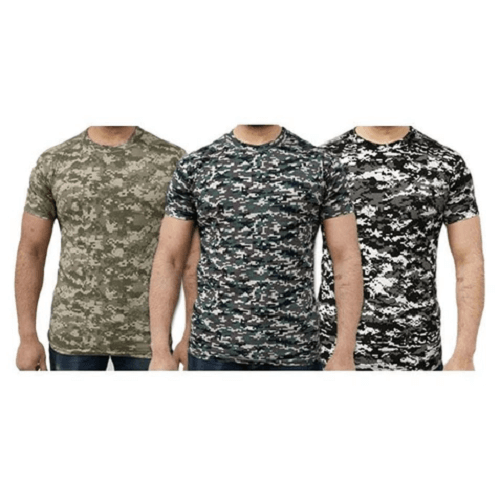 GAME Technical Apparel Digital Camouflag...
$18.00
$35.00
Brand New Game Digital Camouflage T-Shirts. Available in Digital Woodland, Digital Urban, and Digital Desert Camouflage up to size 2XL (runs small).Reinforced neck and double stitch detail on sleeves and hem.Sizes: S - 2XL (runs small)Material: 35% Cotton, 65% PolyesterWeight: 200gsmGame Technical Apparel is the rising star in Hunting, Shooting, and Camouflage clothing. Our experienced buyers and our long-established relationships with manufacturers in the UK and overseas means that we can deliver quality clothing at affordable prices to customers worldwide.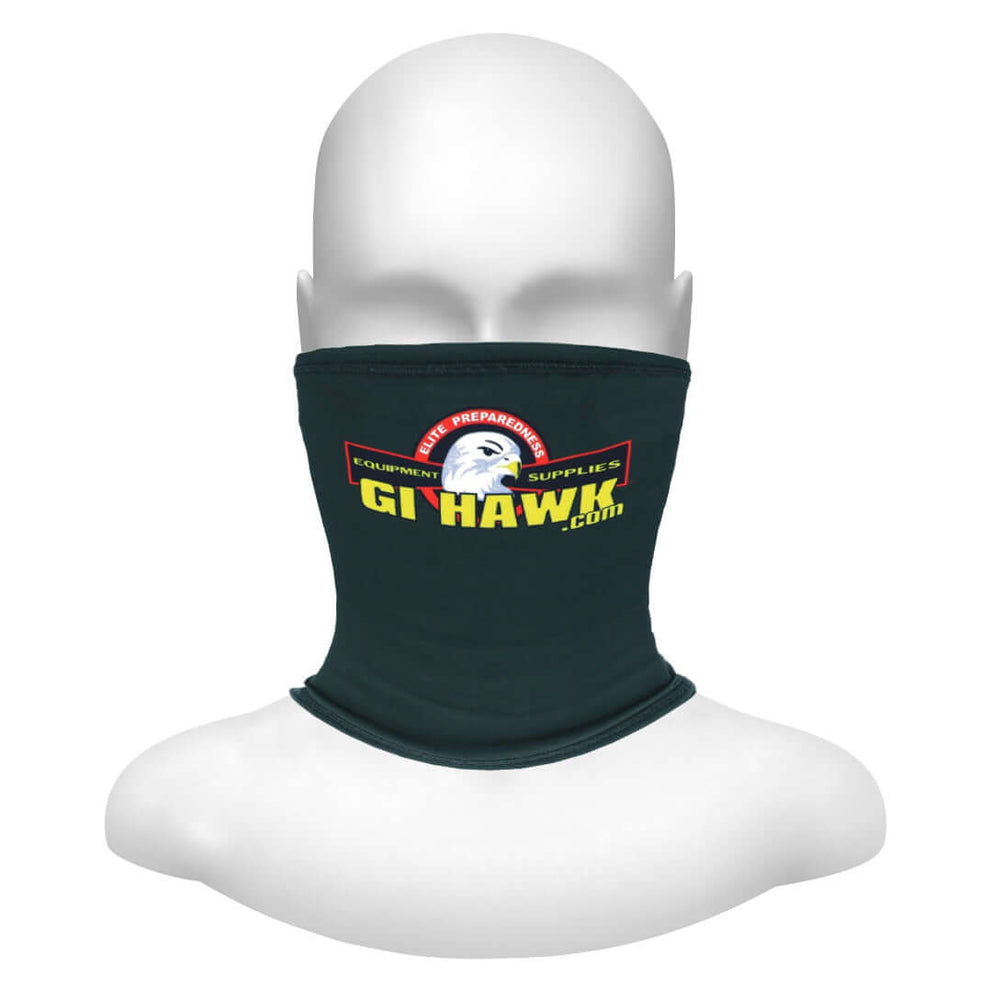 GI Hawk Blubandoo Designed Bandoogator N...
$8.97
$24.99
PERFECT FOR SOCIAL DISTANCING, BREATHABLE MULTI-FUNCTIONAL STYLING: This tube scarf form of face protection allows them to be used in many ways. Wear them as a neckerchief, headband, wristband, face cover, hair-band, balaclava, face cover, beanie, bandana, mouth dust cover & more. All the while, the cooling fabric is designed to offer optimal heat relief protection.MOST ADVANCED COOLING TECHNOLOGY: Simply wet it with a small amount of water, or perspiration, to activate it again & again for your pleasure while in hot environments and/or weather. This hydrating balaclava face cover remains cool while wet/damp. Created with high-quality cooling headwear, using the most state-of-the-art cooling technology, that won't wear out!USA MADE USING RECYCLED COOLING PERFORMANCE FABRIC: This balaclava protection gaiter is made in the USA of the finest, state-of-the-art cooling Polyester & Spandex cooling fabric, using USA Post-Consumer Recycled Plastic Materials. The fabric is breathable, soft & comfortable to wear. Simply wet it to activate its cooling property. It's machine washable, reusable again & again, & the cooling technology feature does wash out.UPF 50+ SUN PROTECTION & DUST PROTECTION: This UPF 50+ excellent sun protection will not wash out. These balaclavas offer full face dust protection for the nose, mouth & neck. They are ideal for outdoor workers on construction sites, & other outdoor activities such as hiking, cycling, festivals & even yard work. Plus, they're perfect for travel & as you adventure to events, parks & visit our public lands.CERTIFIED USA SUSTAINABLE: Exclusively Made in the USA using USA Post-Consumer Recycled Plastic. (Yes, these cooling fabric headwear is made out of recycled plastic bottles!)Our face mask gives you ultimate protection from elements such as dust, warm wind, and the harmful ultraviolet rays of the sun. You can wear it as a face mask to protect your face from getting burned from the sun or as dust, pollution, or for social distancing. The cooling bandana sits comfortably on the face and provides cool moisture comfort that keeps you cool in hot weather. Why choose this Blubandoo Balaclava Face Cover? The moisture-wicking fabric of these face mask transfers heat away from the face and neck through cooling evaporation. These face mask bandanas feature a super stretchy, smooth, super soft, and skin-friendly fabric that accommodates most face sizes. Wear it as a neckerchief, headband, bandana, hair-band, face scarf, beanie, mouth bandana, either way, it's perfect. This high performance cooling fabric technology is reusable again and again simply by wetting it. This cooling technology does not wear out, even after repeated machine washings. This face mask is perfect for all outdoor recreational activities cycling, gardening, hiking, working construction, or doing outdoor chores. Features and Benefits: Advanced cooling technology fabric with state-of-the-art performance cooling fabric. Made in the USA using Post-Consumer Recycled Plastic Materials. Great Size Fits All: This face mask comes in one size which fits all men, women, teens, and adults. Multi-functional. Premium and high-quality material. Protects your face from Sun, Dust & Pollution. Stretchy and breathable fabric. Proven effective since 1993! USA Sustainable Cooling Face Protection NO HOT MASKS! Wet it or Sweat it and they'll cool through evaporation. UPF 50+, Machine Washable, Reusable Time and Again.